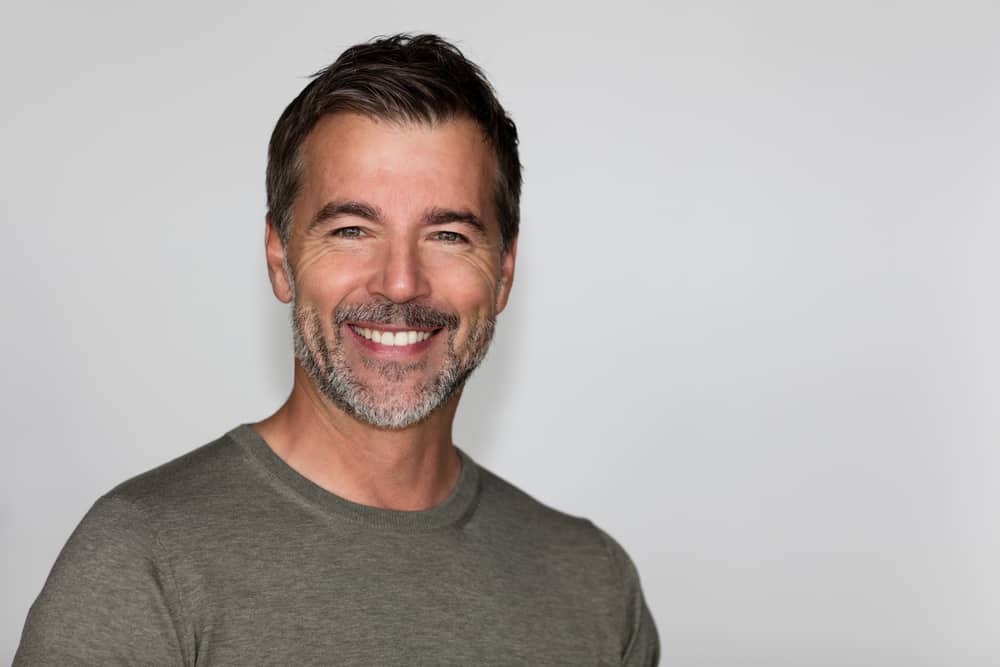 It can be difficult to fully embrace life when you are unhappy with your smile. You may shy away from having photographs taken of you, or be reluctant to engage in conversations. If you are unhappy with your current smile, then veneers may be a possible solution for you. Veneers are thin, durable ceramic shells that can improve the appearance of your teeth and your smile.  York-area dentist Dr. Gordon Bell believes that every patient deserves a beautiful smile. Here, Dr. Bell discusses five improvements veneers can make for your smile.
1. Whiter and Brighter Teeth
Tooth discoloration is a common issue for patients. Stains and yellowing can have a number of causes. Teeth whitening can be an effective treatment for many patients. Unfortunately, it is not always possible to get the desired results from teeth whitening alone.
Veneers are a great way to get your whitest and brightest smile. Patients can choose the color of their veneers to ensure that they match their aesthetic expectations.
2. Straighter Teeth
Minor alignment issues can also be concealed with veneers. If you are concerned about a crooked or out-of-place tooth, veneers may be an option.
3. Repair Tooth Chips and Conceal Cracks
Chips and cracks are common dental issues. Unfortunately, chips and cracks can make teeth more vulnerable to other issues. A cracked tooth is more vulnerable to tooth decay, which can lead to cavities or even the loss of the tooth. A chipped tooth can similarly be vulnerable to additional decay and cavities.
Veneers can cover chips and cracks and provide additional reinforcement to the damaged teeth. This can protect the teeth from further damage while also improving their overall appearance.
4. Lengthen Teeth
Veneers are customized to meet the needs of each individual patient. Patients often choose veneers when they are unhappy with the shape of their teeth. Veneers can be used to lengthen teeth to improve both the appearance of the gums and teeth, creating a more balanced smile.
5. Close Dental Gaps
Dental gaps can be both a cosmetic and oral health issue. Gaps can lead to the growth of bacteria and plaque buildup. This can lead to cavities and other dental issues. While some dental gaps may require orthodontic treatment, minor dental gaps can often be hidden with veneers.
To learn more about how veneers can improve your smile, schedule an appointment with Dr. Bell at his York or Hellam office by calling (888) 906-2343 or emailing The Center for Dental Excellence today.