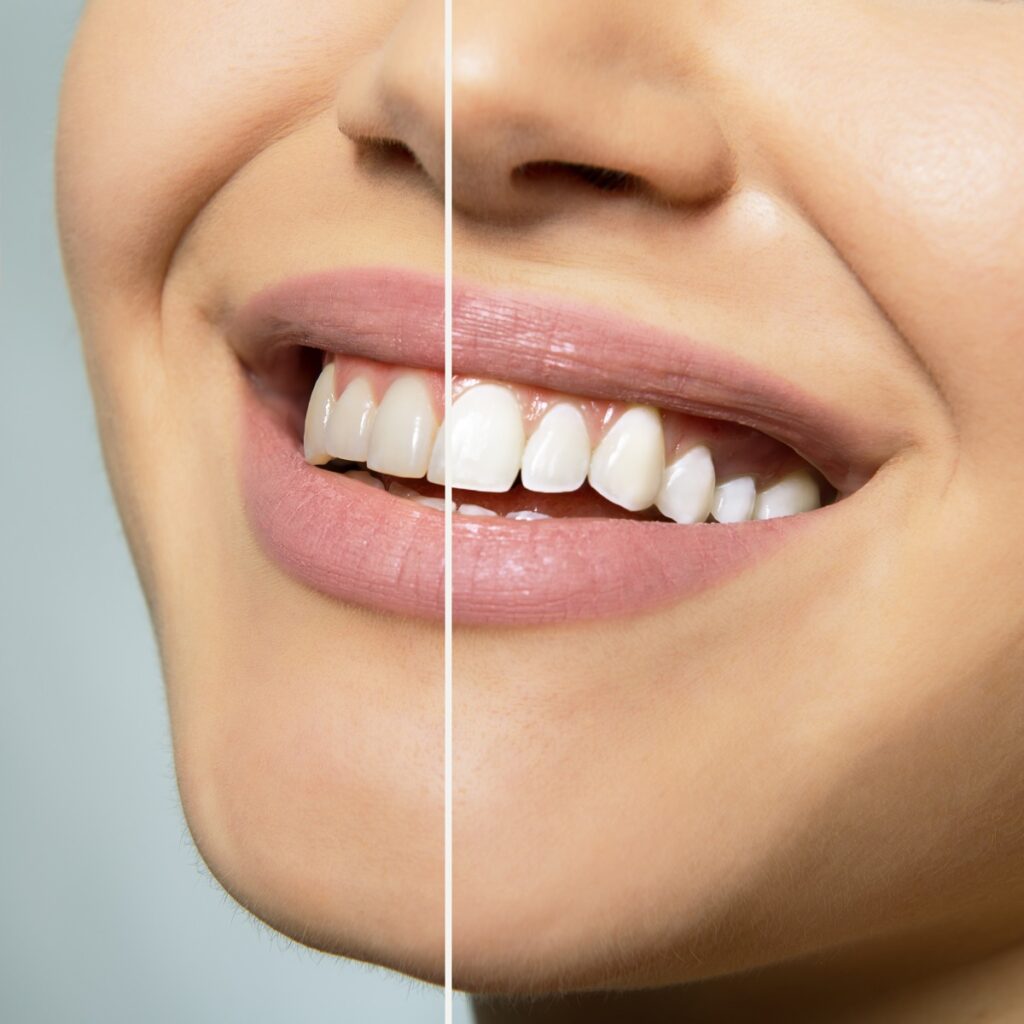 A white smile is a universally attractive quality that conveys health and youth. If your teeth aren't as white or bright as you desire, several factors may be to blame. Read on as Dr. Gordon Bell of The Center for Dental Excellence discusses the main causes of tooth discoloration and suggests what you can do about it.
Certain Foods and Beverages
Extrinsic stains, or stains on the outside of the teeth, often develop due to the repeated consumption of certain foods or beverages. Coffee, tea, cola, red wine, dark berries and tomato sauce are known to cause tooth discoloration.
Smoking
Smoking can put a damper on the beauty of your smile by discoloring your teeth. Tobacco is another common cause of extrinsic tooth staining.
Dental Injury or Trauma
Not all discolored teeth have extrinsic stains. Intrinsic staining affects the inner layers of the tooth, such as the dentin. Many intrinsic stains happen because of trauma to the tooth that occurs during a sports injury or motor vehicle collision.
Certain Medications
Some medications, like antihistamines, antihypertensives and antibiotics, have an adverse effect on the color of the teeth.
Poor Oral Hygiene
Neglecting oral health habits like brushing and flossing causes plaque and food stains to build up.
Other Factors
Other factors that can affect the color and brightness of your teeth include genetics and age. Teeth naturally get darker with age, as the outer layer of enamel wears away. Some people are simply prone to brighter or thicker tooth enamel.
A Whiter Smile With Dr. Bell
At The Center for Dental Excellence, we understand the value of a bright white smile, and we offer safe, effective solutions to tooth discoloration. Depending on your needs and personal preferences, you may benefit from in-office Zoom! whitening treatment, a custom take-home whitening kit or a combination of the two.
If you want transformative results in a short amount of time, in-office whitening is probably your best bet. In-office whitening is also usually recommended if you have concerns about sensitivity, as Dr. Bell and our team can supervise the application of the bleaching gel and reduce the risk of discomfort.
On the other hand, you may not want to spend time on in-office whitening. We can provide you with custom-fitted whitening trays and bleaching gel to use at your leisure in the comfort and privacy of your own home.
For the most powerful teeth whitening results, we usually recommend an in-office professional treatment followed by the use of take-home trays for a specified amount of time.
Find the Solution That Works for You
Dr. Bell would be happy to talk about our teeth whitening solutions with you and determine the approach that best suits your needs. To request a consultation at our York or Hellam offices, please call or email us today.