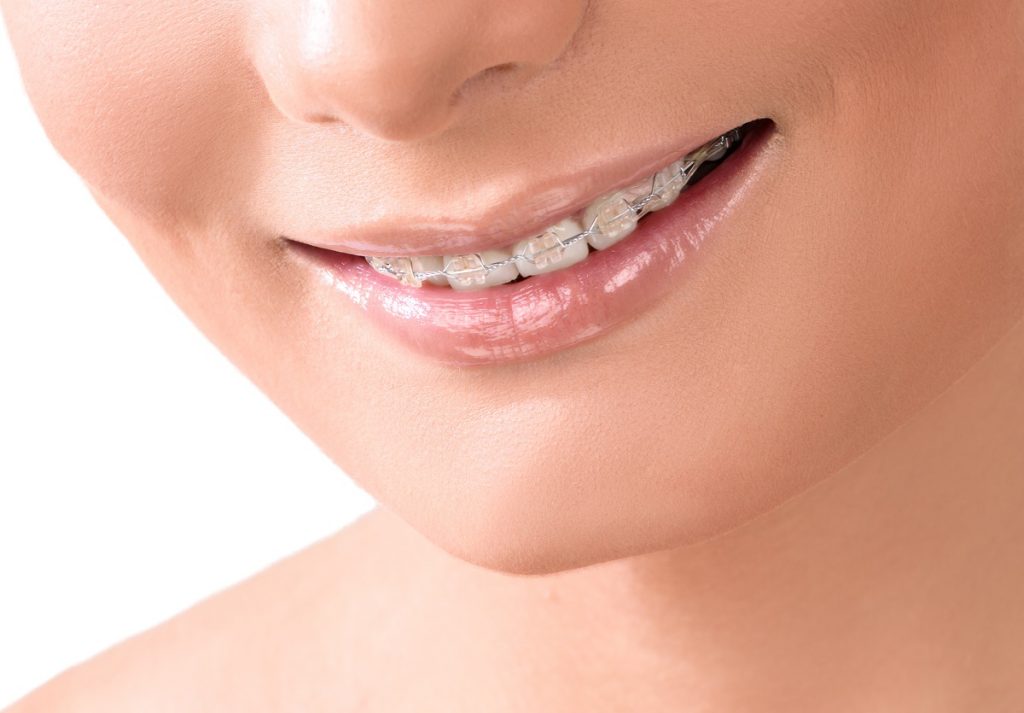 Dr. Gordon Bell of The Center for Dental Excellence believes it is important to provide his patients with the latest and greatest that the dental field has to offer. Advances in orthodontic technology have led to the development of the Six Month Smiles® system, which corrects crooked, misaligned or widely spaced teeth. Dr. Bell's patients have expressed a very high satisfaction rate with the Six Month Smiles system, vastly preferring it to traditional braces. Here's why:
Tooth-Colored Materials Are Very Discreet
Dr. Bell's Six Month Smiles patients are fitted for customized transparent brackets and tooth-colored wires that shift the teeth into the correct position and alignment. The color of these materials is a tremendous benefit, as they are very discreet and hardly noticeable in the mouth. This is a great option for adults that do not want to draw attention to their orthodontic treatment in an office or social setting, or anyone that wants to avoid having a mouth full of metal brackets and wires.
Stunning Results in as Little as Six Months
Another perk of the Six Month Smiles system is that our patients do not have to spend years wearing braces to treat gaps between the teeth or crooked or misaligned teeth. As the name suggests, many patients finish treatment within approximately six months. The short treatment time is a great advantage to our patients that want results fast, whether because they are embarrassed of tooth spacing and alignment problems or because they have a special event like a wedding or reunion planned for the future.
More Comfortable than Traditional Braces
Traditional metal braces can place great force on the teeth as they shift the teeth into the proper position. This can be very uncomfortable at various points throughout treatment. The Six Month Smiles brackets and wires place less force on the teeth and therefore provide a more comfortable treatment experience overall.
Learn More about Six Month Smiles
If you are interested in straightening crooked or crowded teeth without traditional metal braces, Dr. Bell invites you to schedule an informational consultation at our practice. Please call (717) 757-4878 or email The Center for Dental Excellence today to schedule an appointment.