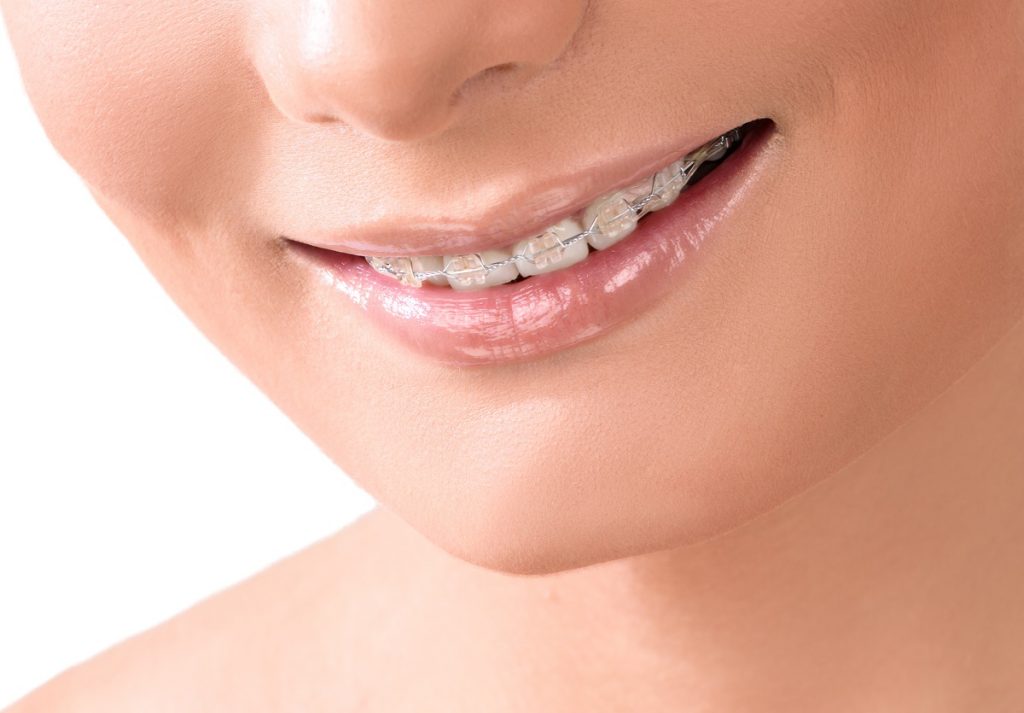 Dr. Gordon Bell of The Center for Dental Excellence meets many adults who wish they had had orthodontic treatment to get straighter teeth when they were younger. He also meets adults who had braces but did not wear their retainers as recommended and experienced regression over the years.
Luckily, it is never too late to undergo orthodontic treatment and enjoy a straighter smile. Thanks to systems like Six Month Smiles, teeth straightening treatment is even faster and more discreet than ever.
What Is Six Month Smiles?
Six Month Smiles is an orthodontic system that discreetly aligns teeth for a more attractive and healthier smile. The system uses clear plastic braces and tooth-colored wires to progressively move teeth into the desired position and alignment. The materials are very gentle on the teeth so there is not significant pain or discomfort.
Unlike traditional metal braces, Six Month Smiles wires and brackets are hardly noticeable. This is a great perk for adults who don't want to call attention to their braces in the workplace or in social settings. With Six Month Smiles, there is no anxiety about wearing conspicuous metal braces while in a client meeting or speaking in front of a crowd.
The wires are adjusted three to seven times throughout the treatment timeline. Most patients complete treatment in roughly six months.
After treatment, a retainer is recommended to maintain the newly straightened position of the teeth. Some patients opt to undergo a teeth whitening treatment after completing Six Month Smiles treatment to make their teeth sparkle.
Reasons to Use Six Month Smiles
You may be interested in Six Month Smiles if you wish to correct crooked teeth, gaps or spaces in between the teeth or misaligned teeth.
Not only does Six Month Smiles give you a more beautiful smile, it also has oral health benefits. Straight teeth are healthier teeth in general. They are easier to brush and floss and therefore less likely to develop decay or gum disease. Straight teeth also fit together properly, making it easier to bite and chew.
Schedule an Appointment with Dr. Bell
If you are interested in straightening your teeth with Six Month Smiles, Dr. Bell invites you to come in for a consultation and discuss your needs. To request an appointment, please contact The Center for Dental Excellence today.