Lip- & Tongue-Tie Treatment
Now serving Hellam & York, PA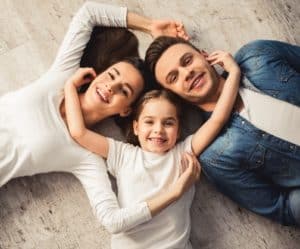 A tongue-tie (ankyloglossia) is a condition that is present at birth. It limits the tongue's movement which is caused by a tight band of tissue (called the frenum) that attaches the tongue to the bottom of the mouth. A lip-tie is a condition also present at birth that limits the lip's mobility, particularly the ability to flare out. It attaches near the teeth or wraps around the other side of the ridge, depending on severity. Here at CDEPA-East York, we release these ties using a minimally invasive laser that is designed to shorten procedure time and healing time. We are happy to share that one of our dental hygienists is also a trained myofunctional therapist and, if needed, she helps maximize function by teaching lip- and tongue-tie patients the correct resting tongue position and how to chew, swallow and breathe correctly following the release of a tongue- and lip-tie.
If you, your baby or child are experiencing difficulties due to a tongue- and/or lip-tie, we encourage you to learn more about the treatments and services we offer at our East York practice.
Common Signs & Symptoms of Tongue- and/or Lip-Ties for Baby
Poor latch/ the lips and mouth slide off of the breast
Clicking sound while nursing/poor suction
Gassiness
Reflux/spits up a lot
Gumming or chewing on nipples
Gags on milk or pops off breast frequently to gasp for air
Poor weight gain
Frequent feedings / falls asleep during feedings, then hungry again soon after
Milk dribbling out of the corners of the mouth
Thrush
Common Signs & Symptoms of a Mom Who Is Nursing A Tongue- and/or Lip-Tie Baby
Discomfort while nursing
Breast doesn't feel emptied
Creased, flat, blanched nipples after feedings
Cracked, blistered, bleeding nipples
Low milk supply/compromised milk supply
Plugged ducts/ mastitis
Thrush
Frustration, disappointment, and discouragement with breast-feeding
Common Signs and Symptoms for Adult/Child
Digestive issues
Neck/back pain/tension
Space between front teeth
Unable to lick an ice cream cone with ease
Trouble kissing
Trouble licking lips
Dental caries and poor oral health
Substitution of letters and sounds
Potential Complications
If left untreated, a tongue- or lip-tie may lead to a number of complications, including:
Eating/swallowing difficulty
Digestion issues
Slow or picky eater
Difficulty licking
Smiling unnaturally
Spaces between teeth
Gum problem
Dental caries (cavities) and poor oral health
Breathing disorders
Sleep apnea
Speech substitution/difficulties
Neck and back pain/tension
Trouble breast-feeding as an infant
Oral growth and development abnormalities
Diagnosing Lip- and Tongue-Ties
While some lip- and tongue-ties are obvious, others are not and require a thorough physical examination by a trained professional. It is imperative that you consult with a doctor that is trained in diagnosing lip- and tongue-ties. During the examination, the doctor will examine the lip and tongue, paying particular attention to whether the movement is restricted. The doctor will also ask questions about eating, speech and dental issues possibly caused by a tongue- or lip-tie. Once diagnosed, lip- and tongue-ties can be easily released.
About the Frenectomy Procedure
Lip- or tongue-tie can be released in a quick and easy in-office procedure called a frenectomy. While we perform a laser frenectomy on patients of all ages, our team is one of the few in the area that is experienced in releasing tongue- and lip-ties in infants. We provide a comfortable infant treatment area where we use state-of-the-art equipment to provide thorough and safe treatment for your baby.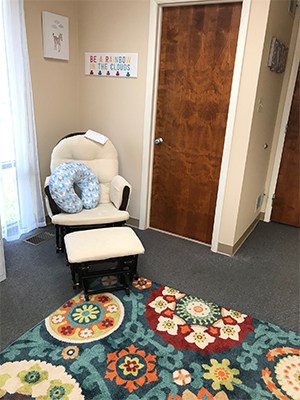 If you aren't familiar with a frenectomy, here is a brief overview of the procedure that we perform in our dental office. We use a safe and effective topical anesthetic gel on infants and in toddlers and children with the aid of local anesthetic. We use a small dental laser that looks like a pen to release the tight frenum, which is done in a matter of minutes. The procedure is quick and discomfort is minimal. Bleeding is minimal, if it occurs at all. Complications of a frenectomy are rare, but could include bleeding, infection, or damage to the tongue or salivary glands. It is also possible to have scarring or for the frenulum to reattach to the base of the tongue or lip if stretches aren't completed regularly for the first few weeks following the procedure. We stress the importance of these stretches and demonstrate how to do them to help prevent reattachment. For infants, we work closely with IBCLC lactation to support mom and baby through the breastfeeding process.
What to Expect After Frenectomy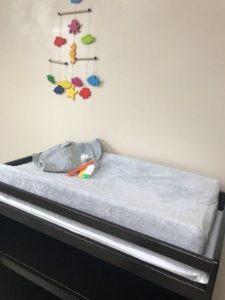 Children and adult patients are free to resume normal activities after the frenectomy procedure. For infant patients, we offer a relaxing suite for baby and mom to use to bond and breastfeed after the procedure is completed. There is a baby-changing station located in the nursing suite restroom.
Side effects are minimal after laser frenectomy. During this time, discomfort and soreness are normal but minimal. Our team will provide you with a detailed list of instructions, including oral motor exercises and stretches to follow after treatment. The frequent stretches help determine the success of the procedure.
Myotherapy Sessions
If a tongue tie and/or lip tie are caught in infancy, then myotherapy is not recommended. For children and adults myotherapy is recommended after tongue tie releases and occasionally after lip tie releases. Many children and adult patients can benefit from undergoing myofunctional therapy to learn the correct resting tongue position, as well as how to chew, swallow and breathe correctly. Our clinically trained myotherapist at the Center for Dental Excellence, Billie Shue, has years of experience treating patients of all ages. The number of sessions and details of therapy vary patient to patient. She will develop a personalized aftercare treatment plan based on the individual patient's specific needs and goals.
Meet Our Team
Experience matters when it comes to treating and releasing tongue- and lip-ties. At the Center for Dental Excellence, our team is comprised of professionals who are not only trained and experienced but also compassionate about the difficulties infants, mothers, children and adults experience due to lip- and tongue-ties. We work diligently to ensure the patient's needs are fully met.
Hello! I am not just a dentist. I'm also a proud mom of a baby who was tongue-tied and lip-tied. I graduated from LECOM-SDM (Lake Erie College of Osteopathic Medicine– School of Dental Medicine) and work as a general dentist in York, PA. After giving birth to my daughter and struggling with breastfeeding, I recognized that my daughter had ties, which were inhibiting her from feeding effectively and thus affecting our nursing experience. Intrigued by the dramatic effects that we experienced after the tongue and lip-tie revisions, I expanded my knowledge in tongue and lip-ties. I've communicated with many world-recognized revisionists, lactation consultants, speech therapists, body workers and a variety of other therapists and I've traveled to take advanced training with highly respected laser frenectomy revisionists to perform tongue-tie and lip-tie revisions on infants, children and adults.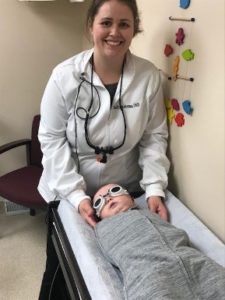 Today, my toddler, Kelsie, is a happy and healthy girl full of giggles and energy. Without her tongue and lip-ties, I never would have pursued additional training in tongue and lip-ties. It is my passion to help infants, children and adults by releasing their restricted tongues and lips to improve their mobility, function and quality of life.
About Billie Shue, RDH
Hi! While practicing dental hygiene for 25 years, I pursued an interest in myofunctional therapy. I have been trained through the IAOM and have taken advanced courses through the Coulson Institute. My career as a hygienist allows a perfect opportunity to identify tongue and lip ties.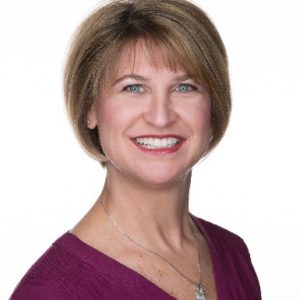 Myofunctional therapy (myotherapy) teaches patients the correct resting tongue position, and how to chew, swallow and breathe correctly. We offer programs to help eliminate thumb and finger habits as well that can affect our total body health.
Therapy is done in our office in a very fun, rewarding way. Patients are seen once a week for an average of 3-4 months. Through repetitious exercises, good and appropriate habits are obtained.
I look forward to working with you!
Please email our East York office to schedule a consultation with The Center for Dental Excellence.