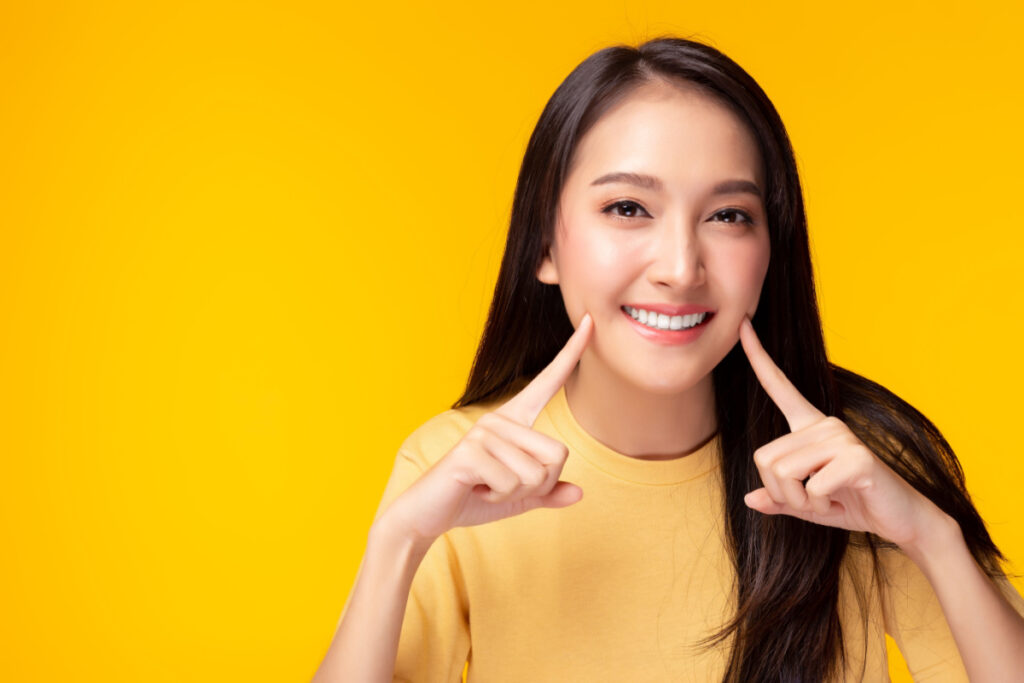 Patients that are considering teeth alignment options are often most concerned with how long the treatment will last before results are visible and whether the treatment is discreet. York dentist Dr. Bell understands that many of his patients have busy lives and a strong desire for an inconspicuous way to achieve their smile goals. This is why Six Month Smiles® are offered at the Center for Dental Excellence — to give you a great smile in less time. If you want a great smile that you can show off in time for the holidays, consider the following information about this orthodontic treatment.
About Six Month Smiles®
Six Month Smiles® is an advanced tooth straightening system that is designed to straighten your teeth quickly using clear braces made up of translucent brackets and tooth-colored wires. This system gradually moves teeth to an ideal position. Where traditional braces are obvious when smiling or speaking, the Six Month Smiles® system allows patients to feel more confident with their smiles, even as they are being improved. Your exact course of treatment will be tailored to your specific needs by Dr. Bell.
This treatment can correct a number of dental imperfections such as:
Gaps
Misalignment
Asymmetrical smile
Benefits
Quick teeth straightening: You should not have to wait years for straighter teeth. Six Month Smiles® is designed to quickly straighten your teeth, with most patients able to achieve their ideal smile in about six months.
Discreet: Today's beauty standards have transformed the way people think about their appearance. If spaced, misaligned, or crooked teeth have been the root of self-conscious feelings, the last thing you may want is conspicuous metal braces as an adult. These issues are eliminated with Six Month Smiles®, which allows you to smile, eat, drink, and interact with others without traditional braces getting in the way. This treatment is excellent for adults that want to straighten their teeth discreetly with a system that can go unnoticed unless specifically mentioned.
Affordable: With a shortened average treatment time, Six Month Smiles® offers patients the ability to see results in far less time than with traditional braces. This benefit translates into the cost of the treatment as well, making it a cost-effective solution to straight teeth.
Straight Teeth at Center for Dental Excellence
Effective and efficient orthodontic treatment options for your needs are available at The Center for Dental Excellence, where Dr. Bell will craft a care plan that aligns with your overall smile goals. To get started, contact our office to schedule a consultation with Dr. Bell today.