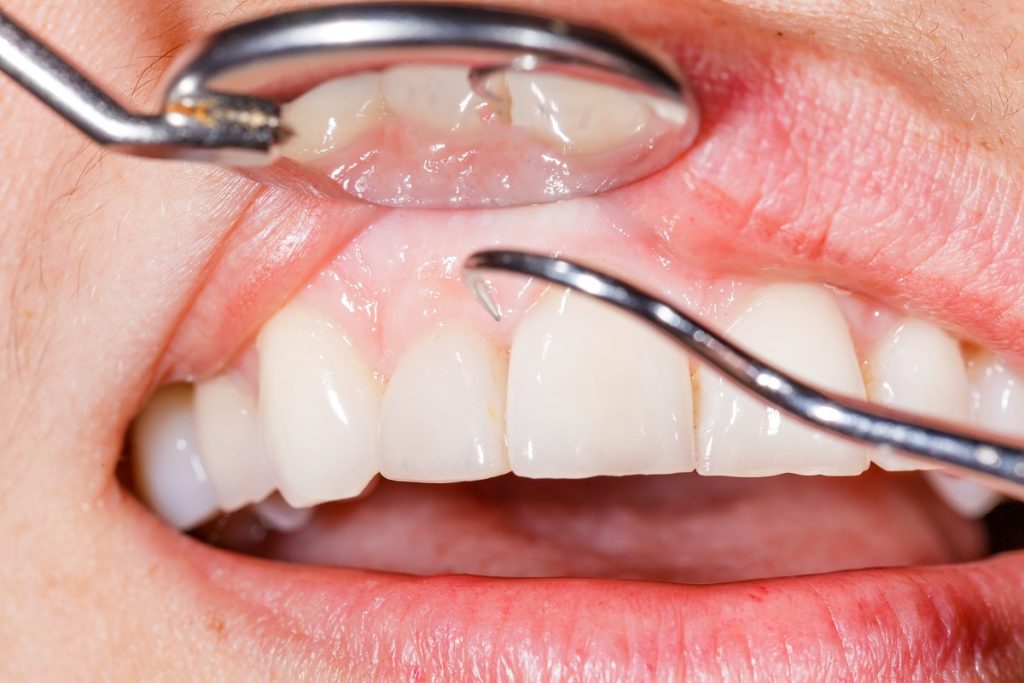 Periodontal disease is a serious threat to your oral and overall health. It not only ravages the gum tissue but can also jeopardize the health of the structures holding your teeth in place. Furthermore, studies have shown a link between gum disease and other serious health problems, including stroke and heart disease.
Because gum disease has such serious consequences, it is extremely important to catch it in its early stages, when it can be more easily reversed with simpler treatment. You should be informed of the signs of gum disease so you know what to watch for.
In this post, Dr. Gordon Bell of The Center for Dental Excellence reveals some of the signs that indicate you may have developed gum disease.
Red or Swollen Gums
A classic sign that you might have periodontal disease is that the gums look red or tender. If you haven't been brushing or flossing regularly, bacteria can build up in your mouth and cause plaque to form on the gum line. Your body attempts to fight this bacteria, which results in inflammation and red, swollen-looking gum tissue.
Tender Gums that Bleed when Brushing
Because of the inflammation, your gums may feel tender and even bleed when you brush. It's very important not to ignore bleeding gums and not to stop brushing or flossing. You should be screened by Dr. Bell for gum disease; during the same appointment he can give you tips to reduce discomfort and bleeding when brushing and flossing.
Receded Gums
As periodontal disease worsens, it can cause the gums to recede, revealing more tooth structure and exposing the roots of the tooth. As the gums recede, pockets may form around the base of the teeth; these pockets can harbor food particles and more bacteria. The bacteria gets trapped in the pockets, where it continues to attack the gums and the bone that supports the teeth.
Contact The Center for Dental Excellence
If you have noticed any signs of gum disease, Dr. Bell encourages you to schedule an appointment to be examined. By catching gum disease in the early stages, it is easier to reverse it with non-invasive methods (such as deep cleanings and medication).
Please call (717) 757-4878 or email The Center for Dental Excellence today to make an appointment with Dr. Bell.