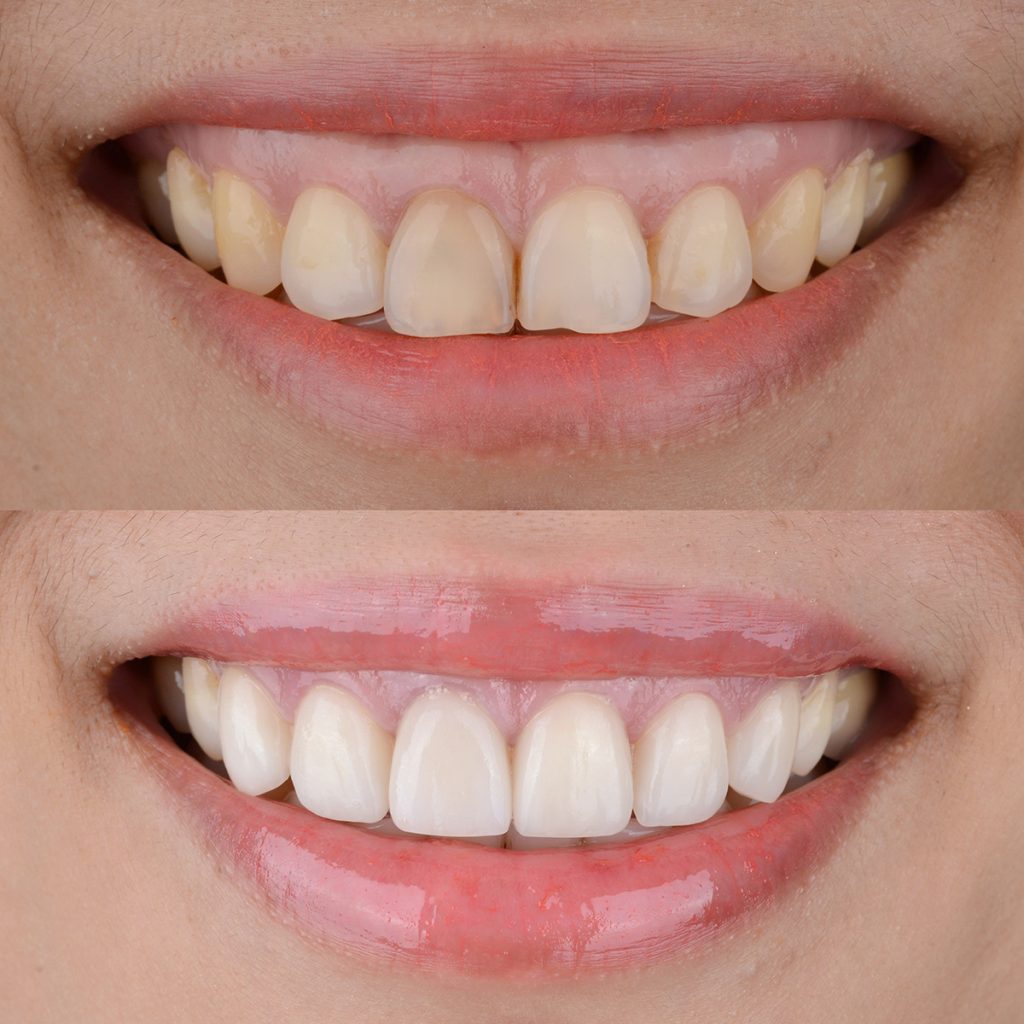 Many people are unhappy with the appearance of their smile due to an abundance of gum tissue. A "gummy smile" can make teeth appear shorter and uneven, but laser gum contouring can revitalize your smile. This cosmetic dentistry procedure removes excess tissue for a more even and attractive tooth appearance and is also called gum lifting. The quick process makes teeth look longer and healthier.
Dr. Gordon Bell at The Center for Dental Excellence offers laser gum contouring, which can be combined with other cosmetic treatments, such as teeth whitening.
How Does Laser Gum Contouring Work?
Laser gum contouring is a quick and nearly painless procedure. Dr. Bell uses a diode laser to modify the soft tissues in the mouth for a better-looking smile. The gentle laser removes gum tissue with minimal discomfort and offers a fast recovery. As the laser energy removes gum tissue, it also cauterizes the area to prevent bleeding and lower the risk of infection. This advanced technique requires no sutures, and the entire process often takes an hour.
Some patients report discomfort the day after their procedure, but the healing process is quick. You will see your results immediately after laser gum contouring.
What Are The Benefits of Laser Gum Contouring?
Laser technology improves the gum contouring procedure by minimizing pain, recovery and risks. Removing excess tissue exposes more of the underlying tooth structure and addresses an uneven gumline.
Too much gum tissue can pose an oral health issue because the gums may trap food particles that are difficult to remove with brushing and flossing. That debris can increase the risk of tooth decay and cause gum irritation. Patients with excessive gum tissue may be more prone to gum disease. Removing the extra soft tissue can help teeth stay healthy for longer and preserve existing teeth.
The short procedure is enticing for many patients, especially with little to no pain involved.
Am I A Candidate for Laser Gum Contouring?
Most people with teeth that appear short or boxy because of excess gum tissue will qualify for gum contouring at our Pennsylvania offices. Gum contouring can also address an irregular gum line. However, patients need to have good oral health first with no medical conditions that could complicate the procedure or healing process. Serious dental issues, such as tooth decay or gum disease, need to be managed before pursuing cosmetic dentistry treatments.
If you're unhappy with a "gummy smile," contact The Center for Dental Excellence in Hellam, Pennsylvania, at (717) 757-4878 or York, Pennsylvania, at (717) 757-4611. Or use our online contact form to schedule a dental exam and consultation with Dr. Bell.