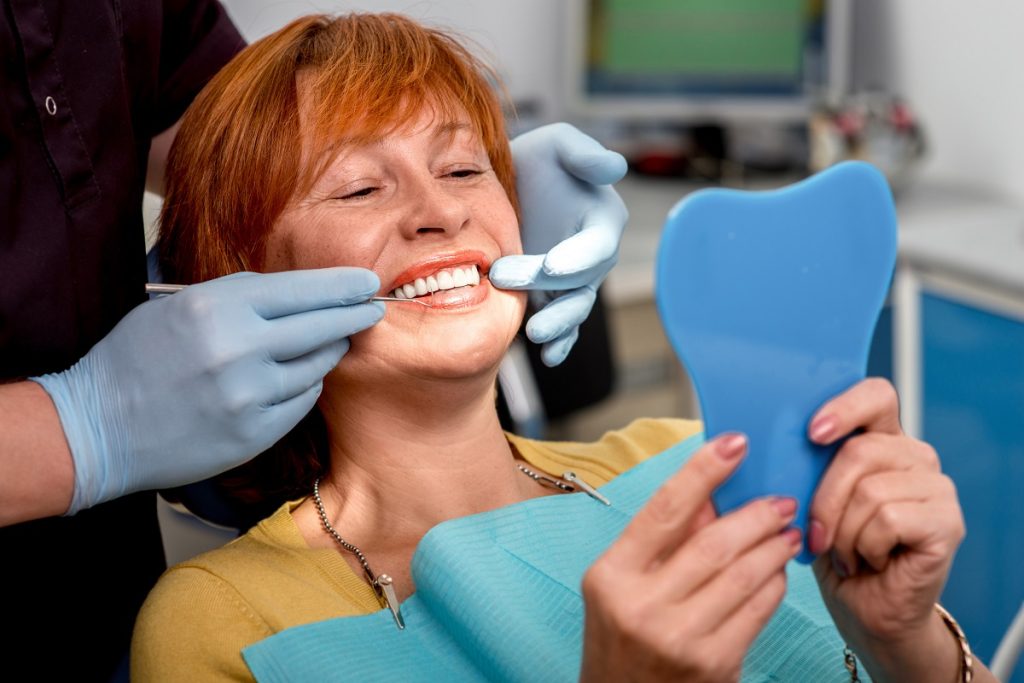 Missing teeth can cause a lot of problems. Many patients find them embarrassing and uncomfortable. They can also impact a person's oral health in a number of ways. For patients missing multiple or all of their teeth, they often think that dentures are their only option.
Whether dentures are a last resort or a great solution depends on the unique needs of the patient. That is why it is so important to work with an experienced dentist like York, Pennsylvania dentist Dr. Gordon Bell. Dr. Bell can provide a comprehensive exam and go over your options to explain why dentures may or may not make sense. Here, he discusses some of those reasons as well as denture alternatives.
What Are Dentures?
What do you think of when you hear the term dentures? You may have one fixed idea of dentures, which is why you may be surprised that there are different types of dentures.
Perhaps the most well-known type are complete dentures. Complete dentures are a prosthetic to restore the appearance and functionality of missing teeth.  These types of dentures are held in place on the gums with a mild adhesive.
Implant-supported dentures are anchored directly to the jawbone. This means that they stay securely in place without the need for adhesives.
Another type of denture is called a partial denture, or a dental bridge. A dental bridge utilizes supporting teeth to secure one or more artificial teeth.
When Are Dentures a Great Solution?
Every patient is unique. Whether dentures are a great solution will depend on you and your dental needs. Dentures can be a great solution for patients who are missing some or all of their teeth. Dentures can also be a great solution for patients who are experiencing tooth decay or gum disease or who have suffered a facial injury that has irreparably damaged their teeth.
When Are Dentures a Last Resort?
Dentures are not for everyone. For most patients, the best option is to keep as many healthy teeth as possible. If you have healthy teeth and gums, then you may want to consider other dental options. Furthermore, if you are only missing a single tooth, dentures are probably not an appropriate solution.
Notably dentures may not fit every mouth. Depending on your oral anatomy, dentures may not be the best option.
Alternatives to Dentures
When discussing dentures it is normal to ask about denture alternatives. The alternatives that are available for you will depend on your dental needs. If you are only missing a single tooth, then an implant may be an option. If you are concerned about damaged, decaying or broken teeth, then dental crowns may be an option.
To learn more about dentures, schedule an appointment with Dr. Bell at his York or Hellam office by calling (888) 906-2343 or emailing The Center for Dental Excellence today.