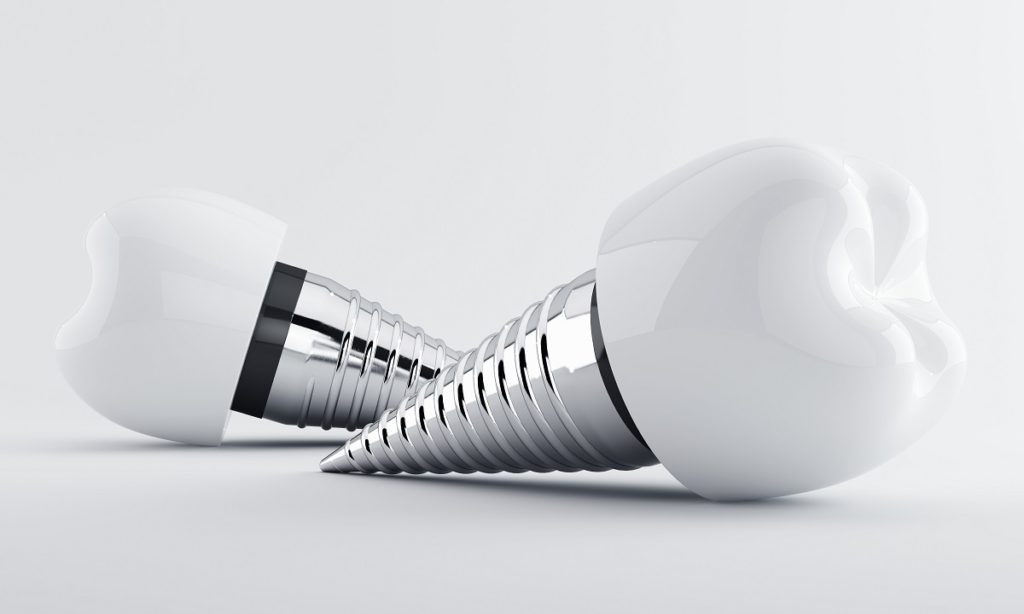 Dental implants are a reliable, long-lasting option for tooth replacement. In fact, if you take good care of your implant, it is very likely to last you the rest of your life.
Read on as Dr. Gordon Bell of The Center for Dental Excellence discusses the longevity of dental implants and how you can maintain them for life.
Designed to Last
The design and structure of a dental implant play a key role in how long they last. Unlike bridges or dentures, implants are attached to the underlying jawbone with a titanium post or screw. After the post or screw is placed, it fuses with the bone, providing a strong foundation for a lifelike crown that sits above the gumline. The crown itself is resistant to decay or cavities. And because the post or screw becomes part of the jawbone's anatomy, the bone stays healthy and strong.
Implants are also good for the health and longevity of the surrounding natural teeth. Since they attach to the jawbone, they do not rely on the adjacent teeth for support. Those teeth are less likely to become weak or worn because they are not subjected to any stress from the implant.
Prolong the Life of Your Implant
Ultimately the longevity of your implant hinges on how well it is placed and how well you care for it. There are factors within your control that can increase the life expectancy of your implant.
First, select your provider carefully, based on his or her experience and qualifications. The techniques they use when placing and restoring your implant influence how long the restoration lasts.
Next, be vigilant about your at-home oral health habits. Implants can be cared for like natural teeth without any special maintenance. Brush twice a day and floss daily. If you grind or clench your teeth at night, have your dentist make you a custom-fitted night guard to protect your implant and natural teeth from damage and wear.
Also, implants are strong but they are not indestructible. Avoid chewing or biting down on hard objects like shells, bones or pen caps. Refrain from using your teeth to open packages or other items.
Finally, pay attention to your overall health and make smart lifestyle choices. Do not smoke, as smoking can lead to implant failure. Eat a balanced diet, limit your sugar intake and see your dentist regularly for check-ups and cleanings.
Learn More about Dental Implants
For more information about dental implants, Dr. Bell invites you to contact The Center for Dental Excellence. Please call (888) 906-2343 or send us an email today.