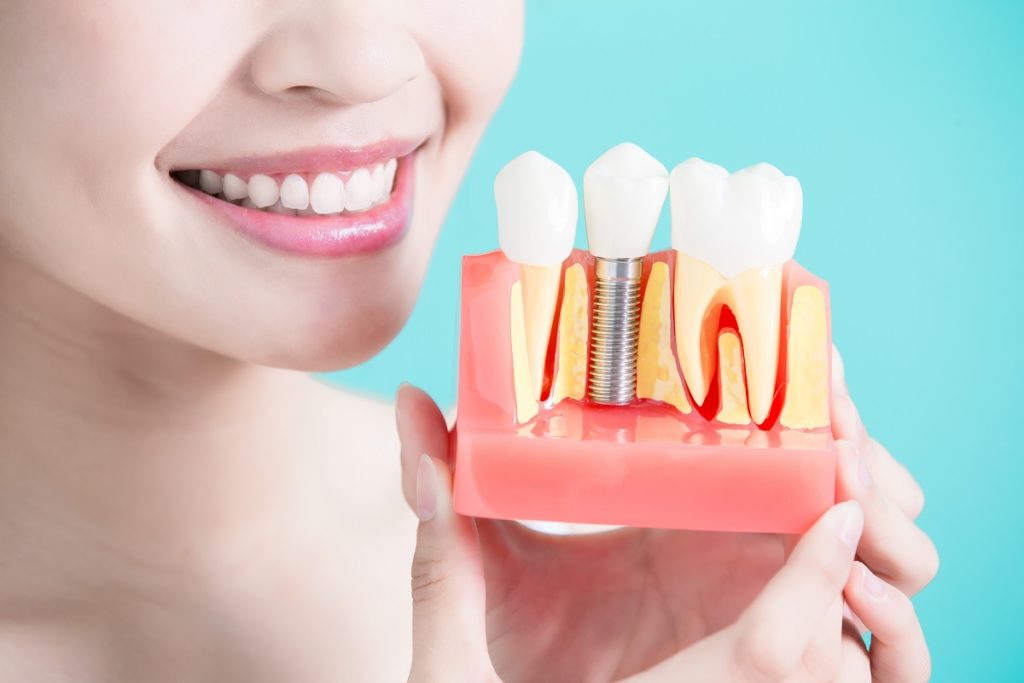 When a tooth falls out, there are consequences for the surrounding teeth, the underlying jawbone and the mouth as a whole. Replacing the tooth is critical for oral health and function. However, it can be confusing to sort through the different tooth replacement options, weighing the pros and cons of each.
Dr. Gordon Bell of The Center for Dental Excellence feels that dental implants offer benefits that other options don't. Read on as Dr. Bell reviews the benefits of replacing a missing tooth with a dental implant.
Restores Function and Appearance
One of the major concerns about a missing tooth is how it affects appearance and dental function. Placing a dental implant restores the appearance of a natural, attractive smile; the crown placed on top of the implant will be customized to match the surrounding teeth in size, shape and color. The implant is also extremely strong and durable to enable complete chewing and biting function.
Prevents Problems with the Surrounding Teeth
Closing the gap left by a missing tooth prevents the adjacent teeth from shifting around and moving into the space. It can also prevent problems with the way the upper and lower teeth fit together. It's also important to note that the teeth adjacent to the implant do not need to be altered in any way to retain or support the implant; this is good for their long-term integrity and strength.
Keeps Jawbone Strong and Healthy
Another significant benefit of implants is that they are anchored in the jawbone by a titanium post or screw. Bone atrophy is common with tooth loss, but dental implants can help prevent the bone from deteriorating. The forces of biting and chewing on the implant post help to keep the jawbone stimulated and healthy.
Long-Lasting Solution
A dental implant that is well placed and well cared for can last virtually indefinitely! The materials are very strong and do not wear down over time. This is highly preferable to other tooth replacements like bridges, which normally need to be replaced every five to 10 years.
Can Be Cared for Like Natural Teeth
Dental implants are also very low maintenance; they can be brushed and flossed like natural, healthy teeth. There are no special products or processes needed to keep the implants clean and healthy.
Learn More about Dental Implants
For more information about replacing a missing tooth with a dental implant, Dr. Bell invites you to schedule a consultation at our practice. Please call or email us today to make your appointment.