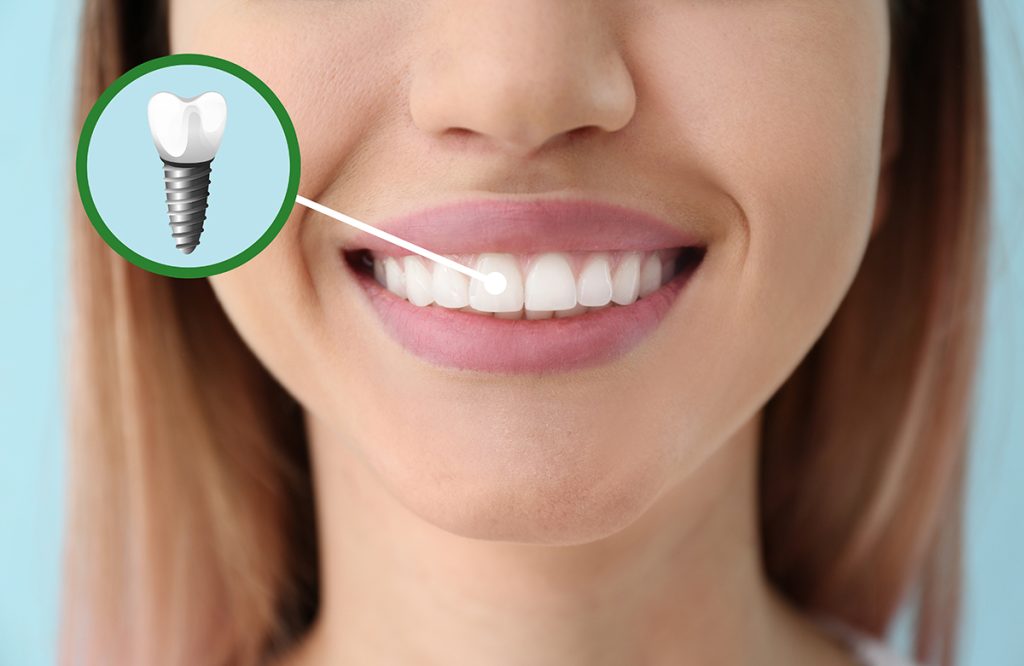 Missing one or more teeth does more than harm the appearance of your smile; It creates a cascade of damage to all areas of your mouth. Research suggests tooth loss decreases your lifespan, providing yet another reason to replace that missing tooth before it causes you to lose additional teeth. Our experienced implant dentist, Dr. Gordon Bell, in Hellam and York, can restore a complete set of teeth and improve your oral health with dental implants.
1. Proper Mouth Function
When you lose a tooth, it can change your entire bite, throwing the rest of your teeth out of alignment. The gap left by the missing tooth can alter how you speak, creating a garbled voice. The lost tooth also affects your ability to chew, and you may need to avoid certain foods altogether to prevent particles from getting trapped in the tooth gap. A dental implant can restore a proper bite so you can speak clearly and enjoy food without chewing difficulties.
2. Permanent Tooth Replacement
One lost tooth often leads to multiple missing teeth. That's because your teeth, gums and jaw rely on tight placement. Without the structural integrity of a full set of upper and lower teeth, the adjacent teeth will start to shift to fill the gap, loosening their root system in the jawbone and causing more tooth loss. A dental implant acts just like your natural teeth, filling in the area and providing the stability your mouth needs for optimal oral health.
3. Jawbone Growth
After losing a tooth, your jawbone can degrade or resorb up to 25 percent in the first year alone. Your jawbone relies on the consistent pressure of your teeth to maintain its strength, and without the stimulation from the missing tooth root, the bone recesses. Dental implants reinforce the jawbone using a titanium post that acts like your natural tooth root and stabilizes the pressure on the jaw.
If you have significant bone loss, you may need a bone graft before a dental implant is used to replace the lost tooth. A bone graft provides the building blocks your jaw needs to regenerate and uses tissue taken from your body, a donor from a human tissue bank, animal tissue or a synthetic material.
4. A Younger-Looking Face
Bone resorption not only puts your remaining teeth at risk but alters the appearance of your face. The receding jawbone and additional tooth loss create a hollow, gaunt appearance that makes many people look older. Dental implants can give you back your confidence in your smile and facial appearance with a full set of teeth that rebuilds a younger-looking face structure and side profile.
Learn More About Dental Implants in Hellam and York
If you're missing one or more teeth, dental implants can give you back your smile and oral health. Contact Dr. Bell at the Center for Dental Excellence today to schedule your appointment at our Hellam or York office.