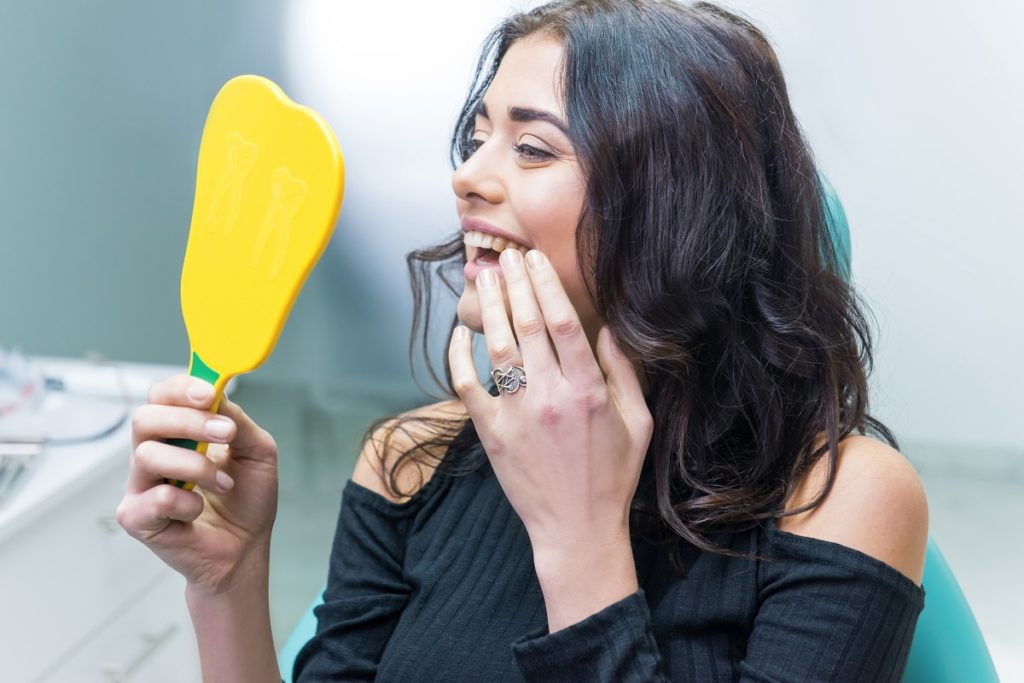 A white, sparkling smile is an important social asset. It can give you the confidence you need to pursue professional or personal goals. But if your teeth aren't as white or bright as you'd like, you may want to do something about it.
You have two options for teeth whitening: professional "chairside" whitening with a dentist or over-the-counter products like strips, toothpastes or gels. Although over-the-counter products are relatively inexpensive and convenient to use, you may not see the results you want. In fact, you may be better off scheduling professional whitening treatment without wasting time with OTC options.
In this post, Dr. Gordon Bell discusses some of the potential pitfalls of over-the-counter teeth whitening methods.
The Ingredients Aren't As Powerful
The ingredients in at-home whitening products like gels, strips or toothpastes simply aren't as powerful as professional bleaching products. Because they aren't as highly concentrated as the products that Dr. Bell and our team can use to bleach your teeth, they take much longer to work. The higher concentration of the bleaching agent is what helps professional teeth whitening work faster and deliver more dramatic results than OTC products.
The Results May Be Uneven
Over-the-counter options like whitening strips are generally one-size-fits-all. But your mouth has unique contours. If the strips don't fit properly, or the gel isn't applied evenly, your results could end up looking uneven or even spotty. Having professional chairside whitening means a dentist handles the treatment for more noticeable and even looking results.
You May Stop Using the Products Due to Sensitivity
Another big problem with at-home whitening products is that many people experience sensitivity and discomfort. This is largely due to the poor fit of whitening strips and lack of supervision by a dental team. The bleaching agent can make contact with the gums and soft tissues of the mouth, causing irritation and sensitivity. You may not be diligent about using the products as directed if they make you uncomfortable.
With professional whitening, our dental team carefully applies the bleaching agent to the teeth while covering your gums to prevent contact. We supervise your entire treatment to prevent problems with sensitivity and pain.
Let the Professionals Whiten Your Teeth for a More Gorgeous Smile
As you can see, professional teeth whitening is more likely to give you the gorgeous smile you want — quickly and without discomfort or pain! In addition to chairside whitening, we can also create customized take-home trays to use at your convenience. These trays are snugly fitted to your teeth so the bleaching gel won't escape and irritate your gums.
For more information about professional teeth whitening, please schedule a consultation with The Center for Dental Excellence today.