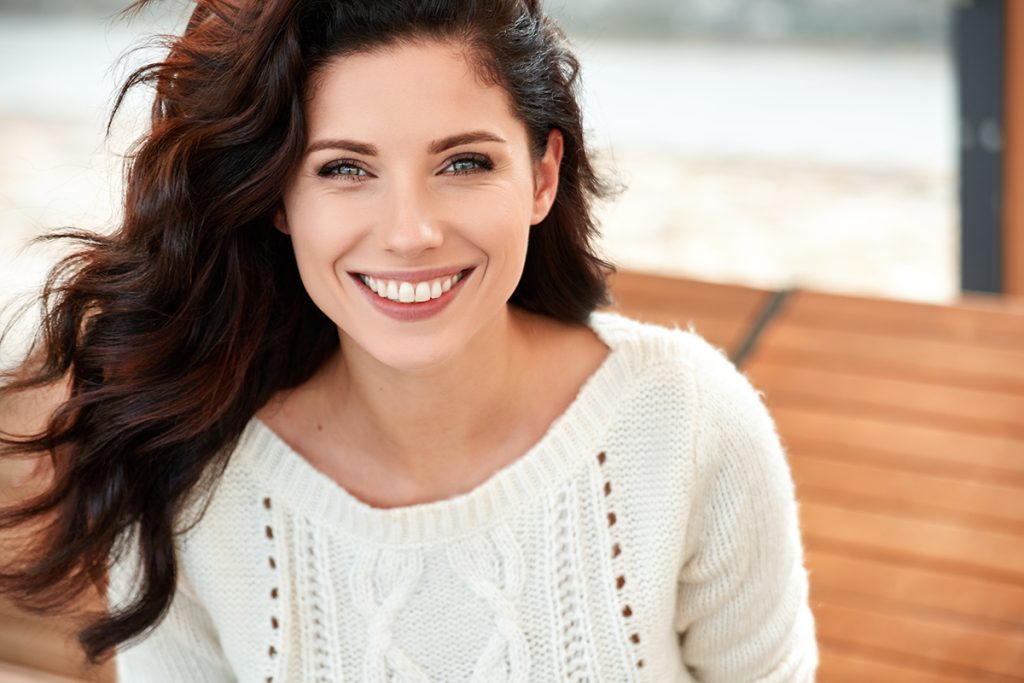 Your smile may lose its luster for many reasons, especially as you age. Poor dental hygiene, missed dental exams and cleanings combined with untreated gum disease and health conditions impact the function and appearance of your teeth. Habits such as smoking, chewing on ice or pen caps and using your teeth as tools to open a package can lead to tooth discoloration and damage the tooth's surface. Regardless of the cause of your cosmetic issues with your smile, the Center for Dental Excellence in Hellam and York can give you a sparkling smile through cosmetic dentistry.
Your Cosmetic Dentistry Options
Dr. Gordon Bell will perform a thorough dental exam to evaluate your oral health and recommend one or more of these cosmetic dentistry options to renew your pearly whites.
Teeth Whitening: We offer in-office treatments with Zoom! teeth whitening to brighten your teeth several shades in less than an hour. You can combine in-office treatments with our take-home whitening kits that include dental trays customized to your bite that whiten your teeth evenly without irritating the surrounding soft tissues.
Six Month Smiles®: Straightening your smile doesn't have to include your entire bite if you have minor overcrowding, tooth gaps or crooked teeth. Six Month Smiles discreetly aligns the teeth visible when you smile using clear braces with tooth-colored wires.
Porcelain Veneers: These thin, porcelain facings cover the front of your teeth to mask flaws such as chips, cracks and deep discoloration that doesn't respond to whitening treatments. Porcelain veneers are created to match the shade of your surrounding teeth and are often combined with teeth whitening.
Smile Makeover: Cosmetic dentistry options can be combined to completely renew your smile by addressing several tooth imperfections at once in a smile makeover. Your smile makeover will depend on your specific concerns.
Laser Gum Contouring: Excess gum tissue can create a "gummy smile," making your teeth appear short. Laser gum contouring with a soft tissue laser gently removes the extra gum tissue for a more appealing gum line. The treatment is quick, permanent and offers immediate results with minimal downtime.
Dental Bonding: The same composite resin material used to fill small cavities and strengthen your teeth can address minor tooth flaws, including chips, cracks and an uneven tooth shape or size.
Schedule Your Dental Exam to Learn More About Cosmetic Dentistry
Contact the Center for Dental Excellence in Hellam and York to schedule your dental exam with Dr. Bell and restore your sparkling smile.