Our Hellam Dental Team
At the Center for Dental Excellence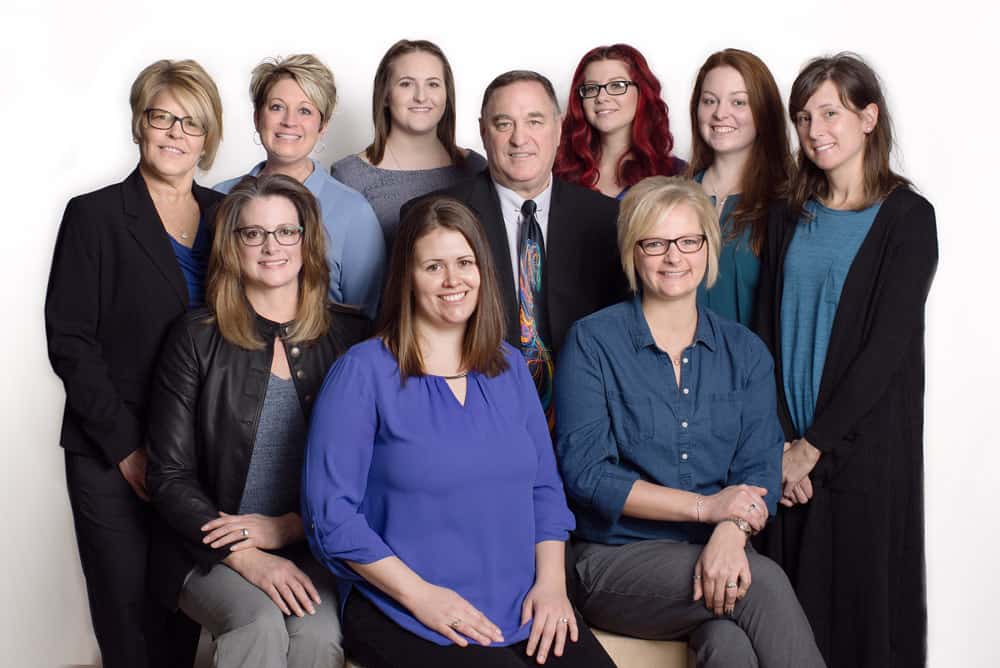 (Photos courtesy of JDub Photography)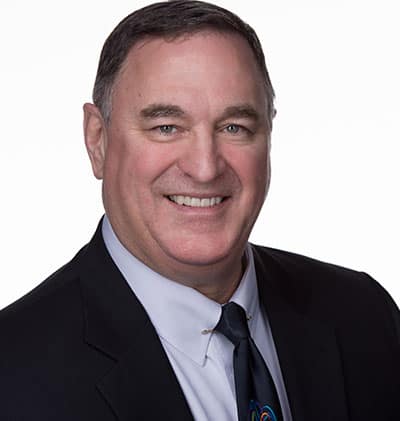 Dr. Gordon Bell, DDS
Dr. Gordon Bell is a 1985 graduate of the University of Maryland at College Park with a degree in Microbiology and a 1989 graduate of the University of Maryland Dental School with honors. Dr. Bell was inducted to Omicron Kappa Upsilon inductee, an honor accorded to 1% of dental graduates. Dr. Bell is a passionate supporter of organized dentistry having practiced as a solo general dentist for 28 years with multiple offices in York, PA. Dr. Bell has obtained advanced education at dentistry's most prestigious facilities, The Las Vegas Institute, PAC Live, The Misch Implant Institute and The Pankey Institute.
Dr. Bell has achieved Fellowship status with The International Congress of Oral Implantology and The Academy of General Dentistry. Having developed a deep interest in Dental Sleep Medicine as a consequence of being diagnosed with moderate sleep apnea, Dr. Bell has been heavily involved in Dental Sleep Medicine for 9 years. Dr. Bell is the Chief Dental Officer for York Dental Sleep Therapy, a multi-doctor Dental Sleep Medicine practice. Dr. Bell is a Boarded Diplomate of the American Board of Dental Sleep Medicine, the American Board of Craniofacial Dental Sleep Medicine and Diplomate of The Academy of Clinical Sleep Disorders Disciplines. Dr. Bell is one of a select few dentists in the US to hold all three credentials. In addition to his passion for dentistry and dental sleep medicine, Dr. Bell is an avid private pilot, scuba diver and wine aficionado and performance driving instructor. Dr. Bell and his wife Holly, a retired nurse practitioner, live in York, PA.
Dr. Daniel Myers
Dr. Daniel Myers grew up in the Hellam / Wrightsville Area and completed his undergraduate studies at Saint Francis University. While at SFU, he studied biology, played volleyball, and attended years of dental outreach through Mission of Mercy in PA, aiding the underserved. Dr. Myers finished his education through The Maurice Kornberg School of Dentistry at Temple University in Philadelphia, PA. He also continued his love of volleyball, alongside his fellow dental students, with their team "The Molar Bears!" Dr. Myers remains involved in the dental field as a member of the York Area Dental Society, Pennsylvania Dental Association, and the American Dental Association. He has an interest in all fields of dentistry, but has a particular love for orthodontics, with an excitement to provide Invisalign for those looking to shift their teeth without the use of wires. When he's outside of the office, Dr. Myers enjoys spending time with his fiancé, Taylor, and their dog, Tobey. He also loves golfing with his friends, still playing pickup volleyball, and visiting with his family.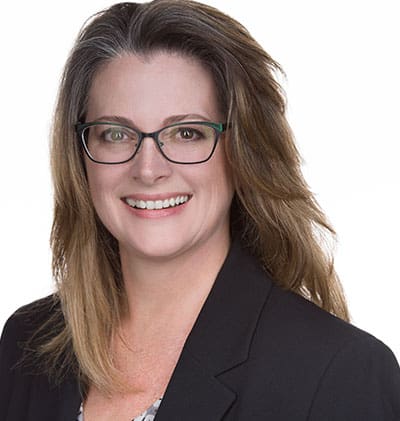 Pam Byers – RDH, BS
Office Manager
Pam is the practice manager and is also a practicing Hygienist. She has been in the dental field for almost 30 years and has been with the Center for Dental Excellence for over 12 years. Pam is a graduate of Atholton High School in Columbia, MD and received her Bachelor's of Science in Dental Hygiene degree from the University of MD in 1989. She has worked in various disciplines of dental hygiene(pedodontics, orthodontics and periodontics) before moving into office management. Pam has been through various educational modalities including Dental Boot Kamp, Blatchford Group, Franklin Covey and Paragon Management. Pam's clinical background makes it very easy to communicate with all aspects of patient care, from clinical issues to financing issues. She is also the manager for York Dental Sleep Therapy and works alongside Jenn Sheffer and Dr. Bell, providing patient care and increasing awareness of dental sleep medicine in the community. Pam has been married to her husband Ink for 28 years and they have 2 children and 1 grandchild. She enjoys spending time with her family and friends, reading and photography. Pam is also a volunteer puppy raiser with Susquehanna Service Dogs and has successfully raised 4 Labrador retrievers and is currently working on her 5th. This has been especially rewarding and Thank you to Dr. Bell for allowing her to bring the dogs into the office for "training".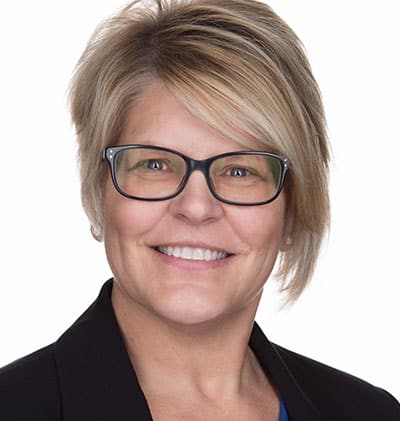 Linda Smith
Treatment Coordinator
Linda is the Scheduling coordinator at the Center for Dental Excellence. She has been in the dental field for over 25 years and 16 of those years with Dr. Bell. While most of her experience is with the front office, she also has clinical assisting experience which allows her to communicate effectively with patients. She is also the first smiling face that patients expect to see when they walk in. Customer service is always her focus and our patients definitely appreciate her efforts. Linda is an integral part of the management team and is our official "time keeper". Linda is a graduate of York Suburban High School. She has been married for 38 years to her best friend, Craig. They have 2 sons and 6 grandchildren. In her free time, Linda loves spending time with her family and friends, going on wine tours and learning about wine. She also enjoys walking outside whenever the weather cooperates.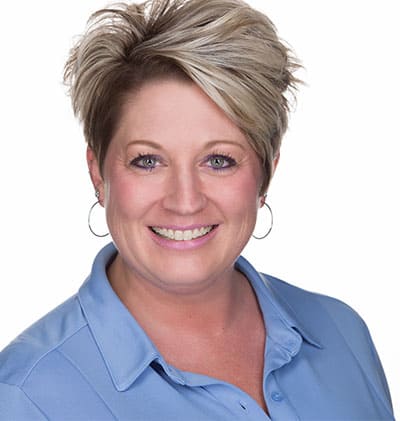 Melanie Graham – RDH
Hygienist
Melanie has been practicing dental hygiene at the Center for Dental Excellence for over 3 years. She is a graduate of Spring Grove High School. Melanie started her career in the dental field as a dental assistant in 1998. She continued her education at Harrisburg Area Community College where she received an Associates in Arts degree in 2009. She enjoys building long-term relationships with her patients and promoting good overall oral health through education. Melanie enjoys spending quality time with her family including beach trips and camping. She also enjoys the open road with her husband riding their Harley Davidson motorcycle.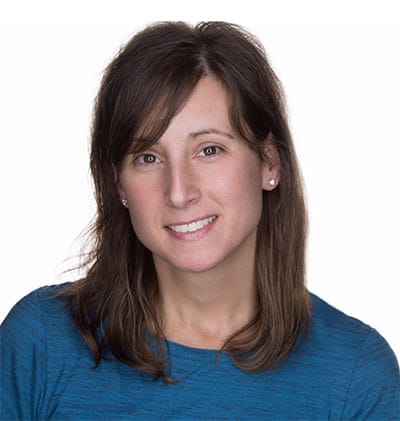 Noelle Hake – RDH
Hygienist
Noelle has been practicing dental hygiene at the Center for Dental Excellence for almost 3 years. She graduated from Red Lion High school and received her associate's degree in Applied Sciences from Penn College of Technology in 2000. Noelle is very dedicated to her patients and she enjoys educating them about their dental health. Being a hygienist for the last 18 years has been very rewarding to her and she loves the opportunity to be involved with her patient's overall health. She is married with 2 children and enjoys spending time with them outdoors with all their animals and taking beach trips.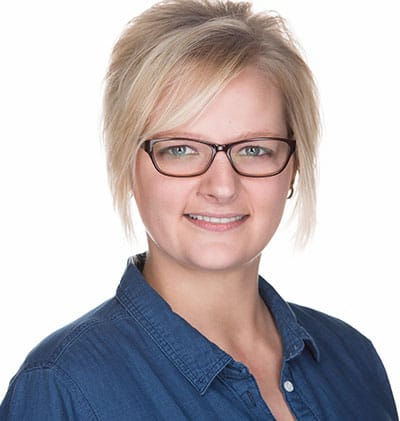 Jenn Sheffer – EFDA
Dental Assistant
Jenn is an Expanded Function Dental Assistant and has worked at the Center for Dental Excellence for over 6 years and the dental field for over 10 years. She is a graduate of Central York High School. Jenn received her dental assisting degree from Penn Foster and received her EFDA license at KTI in 2014. Jenn is also the OSHA coordinator and is critical in working with the front desk management team with all aspects of patient management. Jenn has now expanded her career into dental sleep medicine. She has worked beside Dr. Bell as he has evolved his sleep medicine education into what is now known as York Dental Sleep Therapy. Jenn has a great passion for this newly evolved aspect of dentistry. She finds sleep medicine especially satisfying because of the life changing aspects of proper treatment. She finds the "life-changing" stories that the patients share with her to be the most rewarding. Jenn is very much a "people person" and is always willing to go the extra mile to make sure her patients leave with a smile. In her free time, she likes to spend time with her family, being outdoors; hunting, fishing and gardening.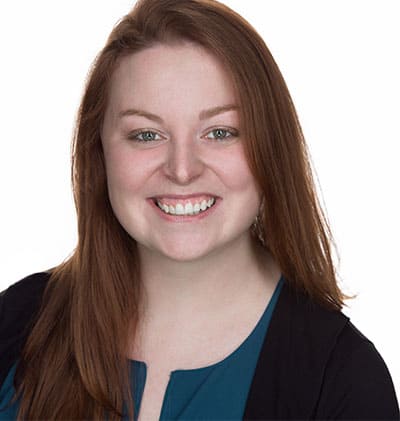 Michelle Garrett – CDA
Dental Assistant
Michelle is a clinical assistant with Dr. Bell and has been at the Center for Dental Excellence for over a year. She is a graduate from Spring Grove High School and graduated from YTI with a diploma in dental assisting in 2010. Along with her clinical assisting, Michelle is also our Whitening ambassador and is also responsible for supply maintenance. Michelle loves working alongside the dentists and sharing in patient care and education. In her free time, she loves hunting, fishing and camping in Potter County.
The Center For Dental Excellence is dedicated to promoting the healthy teeth and gums of patients throughout Pennsylvania. Dr. Bells' expertise in several areas of dentistry leaves him qualified to serve the dental needs of the York area. Cosmetic dentistry and other treatments with our preeminent cosmetic dentist will help you achieve a dazzling smile.
Contact our cosmetic dentistry practice
today to schedule a consultation.