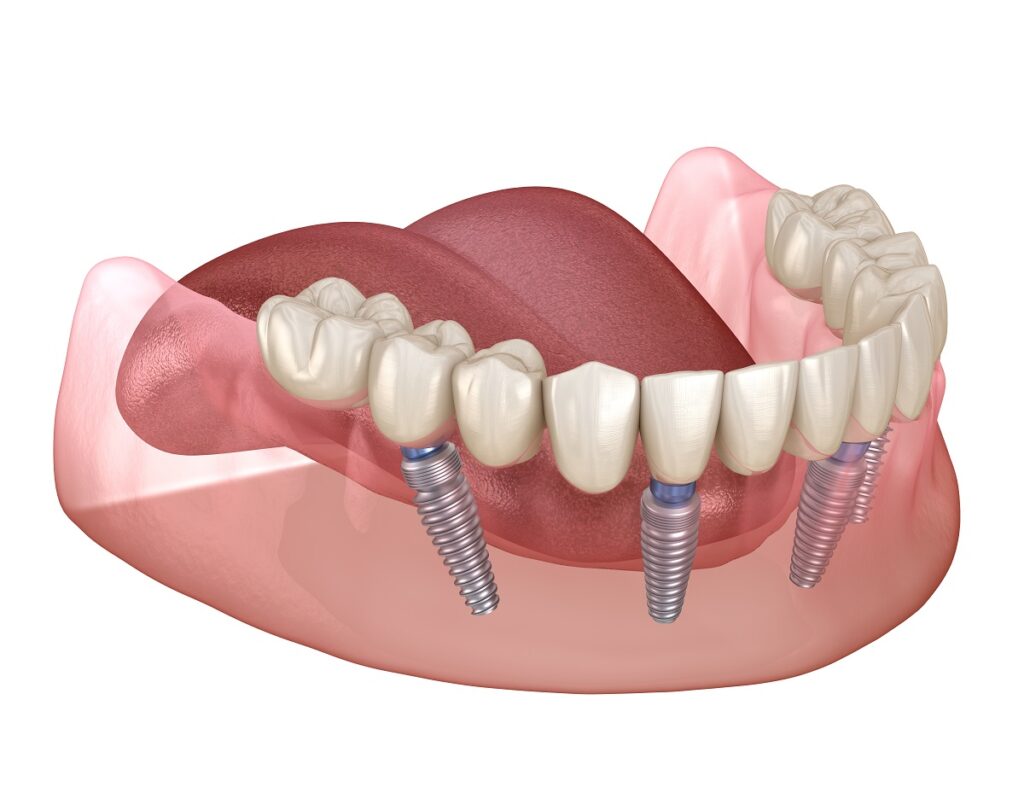 When patients need new sets of teeth, they often have trouble deciding between dentures and implants. However, they may want to give serious consideration to the compromise option: implant-supported dentures. These are dentures that easily latch onto implants attached to your jaw, eliminating the need for messy adhesives.
Dr. Gordon Bell has decades of experience providing patients with implant-supported dentures. Here's why this option makes sense for so many of them:
Looking and Sounding Good!
Not only do they feel more like real teeth, implant-supported dentures look more authentic than other dental options. Because of the way the dentures are attached, it's also physically easier for patients to smile — and of course they're going to want to show off those new pearly whites!
Since implant-supported dentures stay stationary and provide extra room for the tongue, speech is less likely to be impacted. Patients can talk normally without fear of clicking or lisping.
Better Eating
While some seek out new teeth for aesthetic reasons, a lot of patients just want to be able to eat normally again. Implant-supported dentures make it a lot easier to chew certain foods than regular dentures. That's important not just for chowing down on chips, but also maintaining a healthy, well-rounded diet with foods like crisp vegetables and tenderized meat that would otherwise be difficult to manage — if not off limits altogether.
Moreover, patients report that they enjoy the process of eating more with this type of dentures. That's partially because chewing feels more natural with these teeth, and also because the extra space afforded by implant-supported dentures provides the tongue with more room to do its job of tasting.
Durability
Implant-supported dentures are robust, built to withstand years of chewing and other mouth movements.
Fortunately, that durability extends to the overall health of a patient's mouth as well. Whereas tooth roots tend to gradually decay when ordinary dentures are worn, implant-supported dentures connect directly to the jawbone and help to maintain the existing bones and roots. Additionally, this form of dentures leads to less gum tissue irritation than the traditional kind.
Great Value
Although implant-supported dentures are more expensive than traditional dentures, most patients can justify the cost because of the great value they are getting. By paying a little more than they would for traditional dentures, patients with implant-supported dentures can eat and speak normally and avoid the frequent adjustments and upkeep required for traditional dentures.
Want Implant-Supported Dentures?
Call or email either of The Center for Dental Excellence's locations to schedule a consultation to determine whether getting implant-supported dentures is a good choice for you.