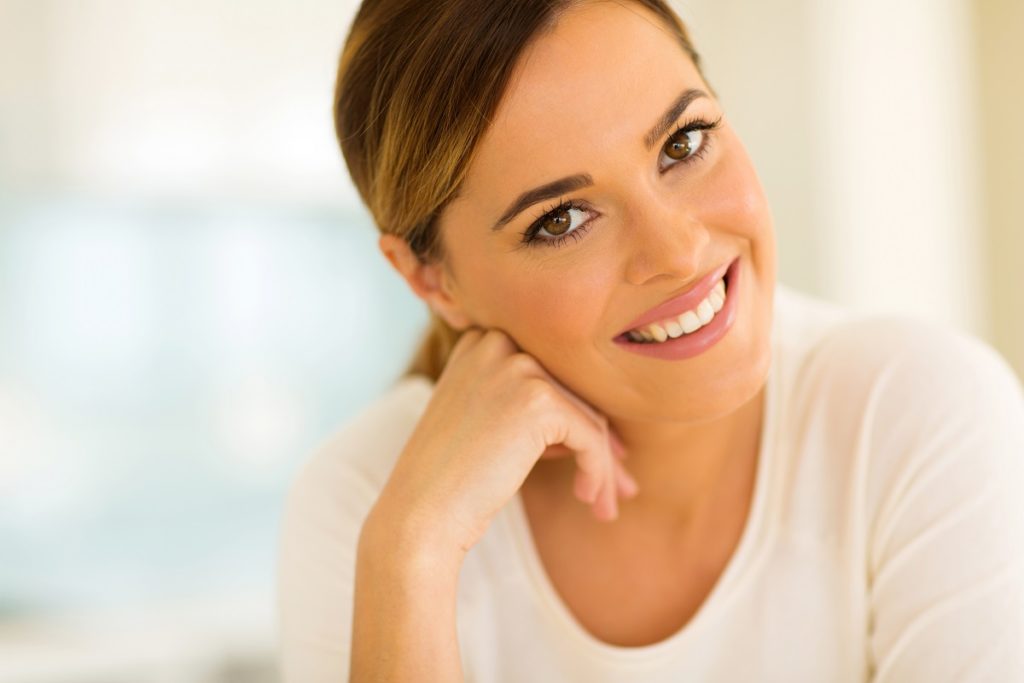 Often when we think about the "perfect smile," we think about the color, shape, size and alignment of the teeth. But the gums play an important role, too! Ideally, the gum tissue should look pink, healthy and frame the teeth without appearing too prominent.
Some people are self-conscious about a "gummy" smile. Studies suggest that any more than three to four millimeters of gum tissue showing when smiling looks "too gummy." Gummy smiles can occur because of excessive gum tissue, short teeth or a short upper lip that exposes too much of the gums.
If you have a gummy smile that bothers you, you might feel self-conscious when talking or laughing in the presence of other people. But with a quick and easy laser gum recontouring procedure, Dr. Gordon Bell can help you reclaim a gorgeous smile and give you a surge of self-confidence.
What Does Laser Gum Recontouring Involve?
Laser gum recontouring fixes gummy smiles caused by too much gum tissue. Traditionally, gum recontouring involved using surgical instruments to remove excess tissue. Anesthesia and sutures were needed to perform the operation, and the recovery lasted a few weeks.
Nowadays, Dr. Bell can recontour the gums, creating a better balance between gums and teeth, using a sophisticated diode laser for soft tissues. Laser gum recontouring is quick, relatively painless and less risky than traditional gum recontouring.
During the procedure, the laser gently removes excess gum tissue so the teeth appear longer. As it works, the laser cauterizes the incisions, so there is little to no bleeding, and the risk of infection is reduced. When Dr. Bell is finished, he does not need to place any sutures, and the recovery process is much speedier than that of traditional gum recontouring.
Patients can immediately see the aesthetic benefits of treatment, and the results are considered permanent.
Learn More about Laser Gum Recontouring
To learn more about laser gum recontouring to improve the look of a gummy smile, please contact our team at The Center for Dental Excellence by calling us at (888) 906-2343.